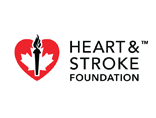 Earlier this (2013) year, the Heart and Stroke Foundation of Nova Scotia nominated Stanhope Simpson for the Prime Minister's Volunteer Award.  We are humbled to report that we were recently advised that we made it through to the second round of nominations. Click here to learn more about this program.
For the past 13 years, Stanhope Simpson has been the Presenting Sponsor of the Heart&Stroke OpenHeartOpen golf tournament.  In that time, more than $400,000 has been raised to support life-saving research and health promotion programs.  At Stanhope Simpson, we truly believe in the work of the Foundation to emphasize the importance of living a healthy life – by exercising and eating a healthy diet – to prevent heart disease and stroke.
We encourage you to visit www.makehealthlast.ca, take the health risk assessment, and learn how you can live a longer, healthier life.