Who We Are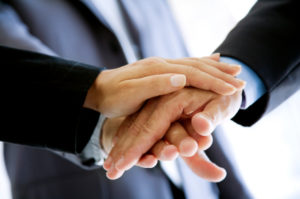 Our mission statement at Stanhope Simpson Insurance is to provide our clients with superior insurance, surety bonding and risk management services, and to do so at the highest level of customer service so they may focus on cultivating their businesses and enjoying their families while feeling protected and well taken care of.
While our company name – Stanhope Simpson Insurance Ltd. – was new in 1998, we have been in operation in the Maritime Provinces for over seventy years.  Our firm is comprised of two long-serving general insurance brokerages: Stanhope Insurance Ltd. & Simpson-Hurst Ltd.  Simpson-Hurst has a rich heritage in the commercial insurance industry dating back to 1947 and Stanhope Insurance was founded by Victor Stanhope in 1979.
We are proud to be an industry leader among insurance brokers in Atlantic Canada for commercial insurance and surety bonding solutions, with a strong focus on the construction, development and seafood industries.  We also have a highly talented personal lines team that is dedicated to providing exceptional automobile, home, marine and other personal insurance advice and product selection for individuals and groups throughout the Atlantic Provinces.
Stanhope Simpson is an independent and privately owned Atlantic Canadian family business similar to many of our long-standing, highly valued commercial clients.
Walking the Talk
At Stanhope Simpson, we don't just talk the talk – we walk the talk.
To ensure that we are consistently delivering on our mission statement, we adhere to the following key principles:
Actively maintain an industry-leading level of insurance, surety and risk management education and training within our organization.

Continue to grow our supplier network – which encompasses over 50 of the top insurers in Canada, the US and overseas – to guarantee that our clients receive world-class insurance and surety solutions.

Remain an independent brokerage (that is not owned or controlled by an insurance company) to ensure that the highest level of objective and professional advice is provided to our clients.

Uphold an organizational culture that is truly client-focused; of which every individual believes that exceptional customer service is our firm's utmost priority.
The most vital means of delivering on our mission statement is listening to our clients.  Do you have feedback?  We want to hear from you.  Contact your broker representative at Stanhope Simpson or click here to provide us with your two cents.