Commercial Insurance is our "Thing"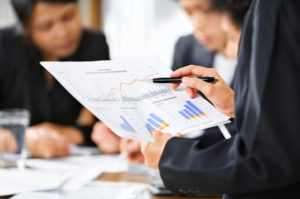 We are proud to be a leader among insurance brokers in Atlantic Canada for commercial insurance and surety bonding solutions.
Are you putting together a business plan for a new venture? Or perhaps you are looking for a second opinion on your current commercial insurance program?  We want to hear from you.  Contact us today to schedule a consultation.
We look forward to providing you with a comprehensive review of your business(es)' unique risk exposures and corresponding coverage options.  We boast extensive commercial insurance expertise and experience which uniquely qualifies us to provide your organization with sound insurance and risk management advice that balances both protection against risk and cost effectiveness.
Stanhope Simpson is an independent and privately owned Atlantic Canadian family business similar to many of our long-standing, highly valued commercial clients.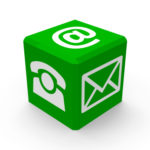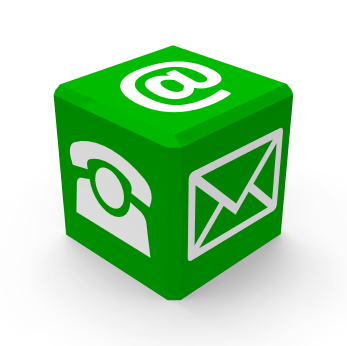 To schedule a consultation with one of our commercial insurance professionals, call (902) 454-8641 or send us a message.
Commercial Insurance Solutions
We invite you to click below for a brief snapshot of our commercial insurance expertise.
Seafood & Hospitality
Construction & Development
Other/Specialty Solutions
As Atlantic Canadian as it gets.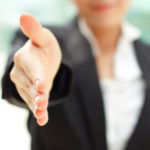 From the ocean bottom to the dinner plate. . . We protect businesses that operate along all dimensions of the food, beverage and hospitality industry supply chains – from fishing vessels, to seafood processors, to the top restaurants in our region – we've got you covered.
Proud to insure one the world's leading seafood companies.
Honored to protect some of Nova Scotia's top restaurants.
Experienced insuring hotels, casinos and various other complex businesses and organizations that operate in the hospitality industry.
Contact us today to experience the Stanhope Simpson difference.

The construction and development industry represents our firm's strongest area of specialization.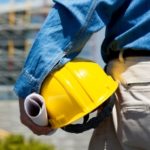 We are proud to be the leading construction insurance brokerage in the Maritime Provinces.
Stanhope Simpson boasts locally unrivaled experience in the construction and development insurance industry.
We are a leading surety bonding brokerage in the Atlantic Provinces.
Our brokerage meaningfully gives back to the industry and actively contribute to its success.
Construction is our passion, our specialty – it is what we do best.
Click here to learn more.

Whether you own a small or large business, whether your operations are mono-line or multi-line, we have the experience and expertise to provide you with sound insurance and risk management advice.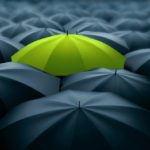 From the transportation industry to the retail industry, to everywhere in between and beyond, commercial insurance truly is our thing…
Directors & Officers Liability Insurance
Professional Liability and Errors & Omissions Liability Insurance
Transportation insurance
Retail insurance
Jewelers Block
Cyber Insurance
Everywhere in between and beyond – we have you covered.
"I began dealing with one of the predecessor companies to Stanhope Simpson, then Simpson-Hurst, in the late 1960s. Since that time, Stanhope Simpson has looked after all of the RCR Group of Companies' insurance needs in all of our varied markets.  I have always found their team to be very service-oriented, conscientious, honest, and always available to answer questions, explain coverage options and give timely advice.  And of course, they have consistently been extremely competitive in every market.  For these reasons, I wouldn't hesitate to recommend the commercial team at Stanhope Simpson."

– Robert Risley, RCR Hospitality Group Ltd. (White Point Beach Resort, CUT Steakhouse, Shuck Seafood + Raw Bar, RCR Catering, Waterfront Warehouse, Bianca Aperitivo Bar, East of Grafton Tavern, Agricola Street Brasserie)
The Stanhope Simpson Difference
Stanhope Simpson is a truly commercial insurance brokerage.  What does this mean?  Most general insurance brokerages in Nova Scotia and even Atlantic Canada are predominantly personal-lines based.  Commercial insurance and surety bonding comprises over 85% of our portfolio so this gives us the edge.
Commercial insurance gets our motor running – it's our speciality.
What else makes us different from our competitors?
Our supplier network.
Our supplier network encompasses the top insurers in Canada, the US and overseas. In fact, we do business with over 50 different insurance companies and markets located around the world.  We work diligently to maintain and actively grow our supplier network because it guarantees that that our clients are consistently receiving world-class insurance and surety solutions.
Our organizational culture.
At Stanhope Simpson, our organizational culture is client-focused; exceptional customer service is our utmost priority.  We work hard to make each and every customer interaction consistent and exceptional.
Our independence.
We are proud to be an independent general insurance brokerage – we are not owned or controlled by an insurance company – which means that we can provide our clients with the most objective and professional advice possible.
Our education and training.
We work hard to maintain and actively foster an industry-leading level of insurance, surety bonding and risk management education and training.  Would you like to learn more about our esteemed commercial team?  Click here.
"Stanhope Simpson has been our insurance broker of choice for over 40 years.  And naturally during this time, both of our organizations have grown and evolved.  During this evolution, Stanhope Simpson has continued to provide exceptional service and competitive pricing for all of our commercial insurance needs.  As an international supplier and manufacturer of specialized metal and wood products (including industrial equipment, food machinery, environmental and marine products), our insurance requirements are complex.  Due to their consistent provision of exceptional customer service, I would not hesitate to recommend the commercial team at Stanhope Simpson."

– Tom Ritcey, ABCO Industries Limited & Nova Wood Products Ltd., Lunenburg, NS