CANS Advantage Program

Introducing a special home & auto discount insurance program exclusively for members of CANS.
Did you know?
If you are employed by a Construction Association of Nova Scotia (CANS) member company, you are uniquely qualified to access a discount personal insurance program.
What does this mean?

You are invited to take advantage of exclusive discounted rates and enhanced coverage on home, automobile, tenants and other personal insurance products exclusively from  a local, independent broker – Stanhope Simpson Insurance.
In addition to discounted rates, some of these benefits include:
Accident forgiveness program for your car
Multi-vehicle discounts
Guaranteed replacement cost coverage for your home
Multi-policy discounts
And more.
How do you take advantage of this CANS member benefit?
Call or email one of our CANS Personal Insurance Brokers for a (free) quotation today.  But first, to get the ball rolling, scroll down and download the CANS quote questionnaire(s) applicable to you.  These completed questionnaires will give us the necessary information to provide you and your family with a comprehensive personal insurance quote that balances protection against risk with premium savings.
Are you an owner or operator of a CANS member company?
If so, would you like our team to market this program to your staff? Contact us today and we will develop co-branded marketing material and/or organize initiatives (that are specifically tailored to meet the needs of your company) to spread awareness of this valuable benefit to the members of your organization.
"This program saved my family considerable money on our home and auto insurance – well over 30%.  And the switch to Stanhope Simpson was painless.  It is also comforting to know that my family's insurance is now with a local, independent broker as opposed to a big bank.  I would highly recommend to any employee of a CANS member company to request a quote." – CANS Member, Fall River, NS
"I just want to thank you again for your prompt, efficient and friendly service and for all the money you saved me. I'm just blown away that you could achieve that for me when I was paying so much to the "other place." Your knowledge of insurance and ability to explain policy coverages in a simple and easy to understand manner provided me with the confidence that my home and auto insurance needs are more than adequately met. I will continue to recommend Stanhope Simpson Insurance to friends and family." – Ronnie Moore, ITS Construction 
Contact Our CANS Team
CANS Claims Reporting
Our Involvement with CANS
Scott Conrad (Manager of the Personal Lines Team at Stanhope Simpson) directs the CANS Advantage program at our firm. He is responsible for managing the program in consultation with Victoria Stanhope.  Scott Peach and Melissa Dort also assist Scott with the administration and marketing of the program.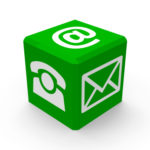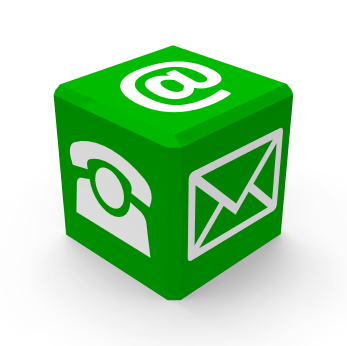 Scott Conrad, BA, MA – Leader of CANS Program                                      T: (902) 454-7198, ext. 251  sconrad@stanhopesimpson.com
Scott Peach, BComm, CIP – Personal Insurance Broker                            T: (902) 454-7198, ext. 243  speach@stanhopesimpson.com
Melissa Dort, BA, CAIB, CIP – Personal Insurance Broker                   T: (902) 454-7198, ext. 221  mdort@stanhopesimpson.com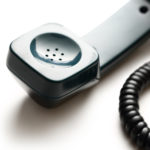 To report a claim during regular business hours (Monday to Friday, 8:00AM to 4:30PM), please call our office to speak with your CANS Personal Insurance Broker.
For after-hour emergency claims assistance, you may call 1-800-661-5522.

Meaningfully contributing to the industry that represents our firm's strongest area of specialization is a core value of our organization.  CANS is the foremost non-profit organization of which many of our clients belong.  As such, our involvement with CANS is predominant.
We have representation on the CANS Board of Directors, Developing Executives Committee, Government Relations Committee, Marketing Committee & Membership Committee.
We administer the construction insurance and surety bonding course at the Association.
We sponsor, support and help organize various CANS events and initiatives.
Stanhope Simpson holds a Bowman Award. (CANS recognizes member companies that have succeeded in business and held a membership beyond 25 years with this award).
CANS Quote Questionnaires