Our people are our greatest resource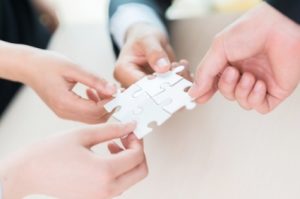 We have an unwavering commitment to maintain and actively foster an industry-leading level of insurance and risk management education and training, and we are working hard to plan for the future to ensure the esteemed members of "The Old Guard" are succeeded by an energetic and engaged group of young insurance and surety professionals.
We are proud of our team and we invite you to get to know them.
Direct telephone number: (902) 454-7198 + extension
Our Commercial & Surety Team
Our Personal Lines (Home & Auto) Team
Our Internal Support Team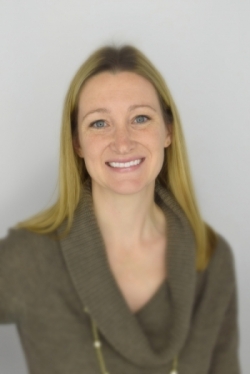 Heather Peach, CPA, CA
Chief Financial Officer
In her role as CFO, she oversees the financial management of the company, its financial reporting and various corporate functions including tax and long-term strategic planning.  Heather also manages all aspects of the advertising and marketing strategy, leads IT-related initiatives, establishes continuous improvement and operations efficiency directives, as well as oversees the human resource function.
After spending several years in public practice, Heather transitioned from the audit arena to private enterprise at Pacrim Hospitality Services, where she served as Senior Manager of Accounting and Finance.  She later joined Bell Aliant in 2010, where she gained valuable experience in external financial reporting and compliance.
Heather has a bachelor's degree in accounting from Saint Mary's University where she graduated at the top of her class, earning the Gold Medal in the Faculty of Commerce in 2004.  She also holds her Chartered Professional Accountant designation having passed the UFE in 2005.  In her spare time, she is an avid runner and also plays golf as a member of Ashburn Golf Club.  She loves to travel, anything culinary and spending time with her family and friends.
Office:  (902) 454-7198, extension 241
hpeach@stanhopesimpson.com
Gerald Ward, CIP
Controller & IT Coordinator
Gerald joined the Stanhope Simpson's Internal Support Team in 2002.  Prior to then, he held several positions that primarily focused around insurance and accounting-related functions.  He has completed accounting programs at both NSCC and Saint Mary's University, and in 2008 he successfully completed his
Chartered Insurance Professional (CIP)
designation.
As Controller at Stanhope Simpson, Gerald is chiefly responsible for the management of all major accounting functions of the company.  This includes managing the general ledger, accounts receivables and payables, budgeting, and various other accounting-related responsibilities.  More recently, Gerald has taken on the additional role of Information Technology Coordinator where he oversees the day to day development and maintenance of IT systems within the office and serves as the main point of contact with software suppliers and external IT providers.
Office:  (902) 454-7198, extension 235
gward@stanhopesimpson.com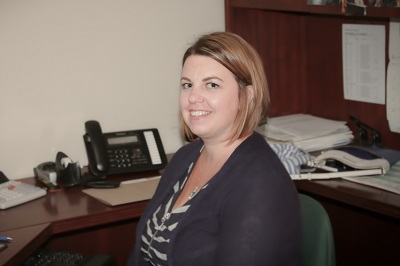 Martali McDermaid
Payroll Clerk & Office Administrator
Martali is the newest member of the Internal Support team. Her primary role is assisting with the administration of payroll and various accounting-related functions. Martali also works with her husband, Donald McDermaid, performing office administration for the Simpson-Hurst commercial team.  When she is not in the office, she can be found caring for her son and relaxing with her family.
Office:  (902) 454-7198, extension 240
mmcdermaid@stanhopesimpson.com