Giving back to the industries and greater community that we serve is a responsibility that our organization takes seriously.  As such, contributing to both local and national organizations that act to improve our community is a priority at Stanhope Simpson.  Below is just a snapshot of how we give back.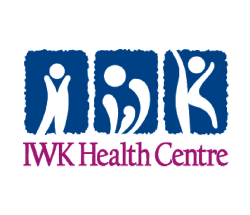 The Great Big Dig is the region's most anticipated and exciting fundraising evening for the IWK Health Centre.  "The Dig" is an evolution of the Great Big Gig, an event that has raised over $4.5 million in the past 19 years.  Stanhope Simpson Insurance is proud to be a Gold Sponsor for the event.  In addition, Victoria Stanhope serves on the Dig's Steering Committee.  In 2019 alone, the event raised a record-breaking $550,000 for the IWK.  We invite you to click here to learn more about the initiative.

The Construction Association of Nova Scotia
Meaningfully contributing to the industry that represents our firm's strongest area of specialization is a core value of our organization.
The Construction Association of Nova Scotia (CANS) is the foremost non-profit organization of which many of our clients belong.  As such, our involvement in CANS is extensive.
Our President, Victoria Stanhope, serves on the CANS Board of Directors.
Members of our team serve on various committees.
We are the exclusive provider of the CANS Advantage member discount home & auto insurance program. Click here to learn more.
We administer the construction insurance and surety bonding course at CANS.
We sponsor, support and help organize various CANS events and initiatives.
Stanhope Simpson holds a Bowman Award. (CANS recognizes member companies that have succeeded in business and held a membership beyond 25 years with this award).

Family Business Atlantic (FBA)
In addition to networking opportunities, Family Business Atlantic focuses on providing timely educational events and peer groups that help contribute to the success of family businesses.
We are thrilled to be part of this interactive and engaging organization supporting business growth in Atlantic Canada.   Steven Bates, our Vice President, currently sits on the FBA Board of Directors.
Parker Street Food & Furniture Bank
We believe in giving back to our local community.  We hold several fundraising events throughout the year in support of Parker Street Food & Furniture Bank, including:
The Turkey Club – Corporate Matching for all employee donations
School Supplies – Each year, we help students in the Halifax area with the school supplies needed to enable them to start the school year with confidence.
Christmas Toy Drive – Always a staff favourite, employees help to make holiday dreams come true for less fortunate children by donating new toys for Parker Street Toy Drive

Nova Scotia Community College – Bursary Award
We are proud to have established an annual award to support students with financial need as they pursue a post-secondary education at NSCC.
Canadian Progress Club
Since 1965, the Canadian Progress Club – Halifax has established itself as one of the premier community service clubs in Canada.  Today their 50 active volunteer members, including our very own commercial insurance broker, Scott Peach, take great pride in our Club's history and the positive impact they continue to make within our community. By giving back and volunteering their time and talents on top of the generous financial contributions made by their members, partners, sponsors, and event patrons, they are proud to be a community leader in 'Creating Paths for People with Special Needs'.
Their three primary fundraising initiatives are "The Desjardins Sports Celebrity Dinner", "The Big Spring Gala & Auction" and "CRAVE – a food and drink experience", all of which Stanhope Simpson is proud to support and sponsor.  To learn more, check out Halifax – Canadian Progress Club.

Proud to be a Corporate Sponsor of GIVETOLIVE, whose annual events include The BIG SWIM, The BIG RIDE, The BIG CHILL and The BIG FEED, which brings people together on a food drive walk and fundraiser for Feed Nova Scotia who work tirelessly towards long-term solutions to food insecurity in NS.
Other charitable and community-based organizations that we are proud to support:
Canadian Cancer Society
Hope Cottage
Feed Nova Scotia
Northwood Foundation
Various community sports teams
Other industry associations and groups that we are proud to support:
The Nova Scotia Road Builders Association
Dalhousie Centre for Family Business
The Atlantic Concrete Association
The Insurance Brokers Association of Nova Scotia (IBANS)
New Brunswick Road Builders and Heavy Construction Association
Nova Scotia Insurance Womens Association
Restaurant Association of Nova Scotia
Canadian-Lebanese Chamber of Commerce & Industry
Huntington Society of Canada – Halifax Chapter