Giving back to the industries and greater community that we serve is a responsibility that our organization takes seriously.  As such, contributing to both local and national organizations that act to improve our community is a priority at Stanhope Simpson.  Below is just a snapshot of how we give back.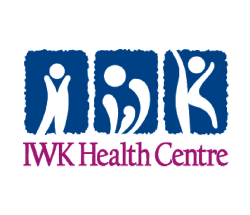 The Great Big Dig is the region's most anticipated and exciting fundraising evening for the IWK Health Centre.  "The Dig" is an evolution of the Great Big Gig, an event that has raised over $4.2 million in the past 18 years.  Stanhope Simpson Insurance is proud to be a Gold Sponsor for the event.  In addition, Victoria Stanhope serves on the Dig's Steering Committee.  In 2019 alone, the event raised a record-breaking $550,000 for the IWK.  We invite you to click here to learn more about the initiative.

The Construction Association of Nova Scotia
Meaningfully contributing to the industry that represents our firm's strongest area of specialization is a core value of our organization.
The Construction Association of Nova Scotia (CANS) is the foremost non-profit organization of which many of our clients belong.  As such, our involvement in CANS is extensive.

The Dalhousie Centre for Family Business
The Dalhousie Centre for Family Business and Regional Prosperity is dedicated to the support and promotion of family businesses and their extraordinary contribution to the economy of Atlantic Canada.
Working collaboratively with their partner organizations across the Atlantic Provinces, the Centre offers:
Other charitable and community-based organizations that we are proud to support:
The Heart & Stroke Foundation   
For 13 years, Stanhope Simpson  was the Presenting Sponsor of the Heart&Stroke OpenHeartOpen golf tournament.  In that time, more than $400,000 was raised to support life-saving research and health promotion programs.  We encourage you to visit www.makehealthlast.ca, take the health risk assessment, and learn how you can live a longer, healthier life.
Huntington Society of Canada – Halifax Chapter
Huntington disease is a fatal hereditary brain disorder with devastating effects on both the mind and body. It is like having the symptoms of Alzheimer's, Parkinson's and ALS all in one disease.
Stanhope Simpson is proud to be one of the single largest donors to the local Halifax Chapter of the Huntington Society. Over the past 20 years, we have raised more than $100,000 to help provide crucial services to families in our area impacted by this horrific disease.  To learn more, or to make a donation, please visit https://www.huntingtonsociety.ca.
Other industry associations and groups that we are proud to support: