Commercial Insurance in Dartmouth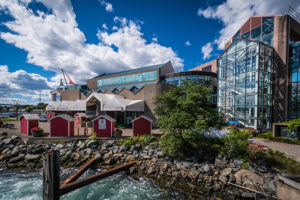 Dartmouth, Nova Scotia is nicknamed the "City of Lakes" due to the 23 lakes within its boundaries.  This provides ample opportunities for kayaking, swimming, and canoeing.  If you prefer to stay on dry land, why not take a stroll in beautiful Shubie Park or spend a Saturday at the Alderney Landing Farmer's Market.  Whatever your preference, Dartmouth has lots to offer.  We are proud to be the insurance broker of choice for many Dartmouth businesses ranging from pizza joints to auto repair shops to construction companies and everything in between.  If you're looking for commercial insurance in Dartmouth, look no further than Stanhope Simpson Insurance.
Meet Scott Peach, one of our Commercial Insurance Brokers who was born and raised in Dartmouth, Nova Scotia.  Scott understands that in today's marketplace, businesses have access to a wide range of insurance products, but that it is often difficult to know what coverage your business needs.  He will find you the best possible commercial insurance policy for your businesses' unique needs.  Scott is well-versed in every facet of commercial insurance, from Professional Liability insurance to Cyber insurance.  Scott can explain the coverage options in an easy to understand manner.  If you decide to go with Stanhope Simpson Insurance, you can rest easy knowing your livelihood is protected and that you are not overpaying.  Contact Scott today to review your current insurance program.
We've got your business covered
Did you know that we specialize in commercial insurance?  Where most brokerages in our region focus primarily on personal insurance, we've made it our priority to be experts in insuring businesses of all shapes and sizes.  We are one of the leading commercial insurance brokerages serving Dartmouth, across a wide range of industries, including:
Home-based business
Hospitality & Restaurants
Retail
Construction & Contracting
Manufacturing
Professional Services
Real Estate
 Why Get Your Commercial Insurance From Us?
We represent all of Canada's leading insurance companies, ensuring you get the right product for the fairest price
We are 100% independently owned and family operated – we are not owned by one of the big insurance companies.  This means you get the highest level of objective and professional advice, period
We have experience coming out of our ears!  We've been in business for over 40 years; we live and breathe commercial insurance
You don't just get a boring old insurance broker when you place your insurance with us, you get a business partner.  We'll help you understand the risks your business faces, how to mitigate them and hopefully save you money in the process
We are accessible.  Our brokers take pride in always being reachable should you need to make a change to your commercial insurance.  We are available to adjust your coverage to meet your evolving business needs.
Cyber Insurance in Dartmouth
Did you know that small and mid-sized business are more at risk than ever to experience a cyber attack?  We see a significant increase in ransomware attacks.  These events are plaguing various industries across Canada.  Many small business owners think they are immune.  We hear comments like "Why would anyone want to hack into my business in little old Nova Scotia?"  Or "I'm not on anyone's radar, they are only after big businesses with deep pockets."  Unfortunately, this type of thinking can get business owners in trouble.
Smaller businesses must understand that cyber insurance is actually very critical for them.  This is because they typically don't have the same resources as large corporations do to manage a cyber incident if it occurs.  One stolen laptop or one resourceful hacker can cause a data breach with enormous consequences.  A cyber insurance policy provides more than a financial pay-out after things have gone wrong.  It can also help to improve security and support during the crisis period.
If you are concerned about the risks that face your organization or you just want to learn more about the various types of cyber insurance in Dartmouth, reach out to one of our experts today.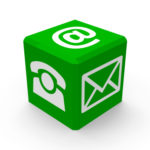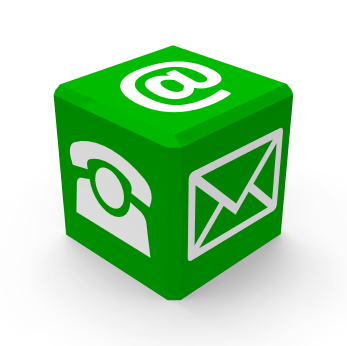 To schedule a consultation with one of our commercial insurance professionals, call (902) 454-8641 or click here to send us a message.
We are proud to be a long-time member of the Construction Association of Nova Scotia, the leading voice of the construction industry.